Digital marketing course in solapur
We offer you career and business growth full stack digital marketing course in Solapur, from the digital mantra academy. This is the structure of the digital marketing training program that fits and serves the needs of job seekers, business owners and professionals alike.
2 months Intake – 15 students only
Program begins – 1st and 3rd week of This Month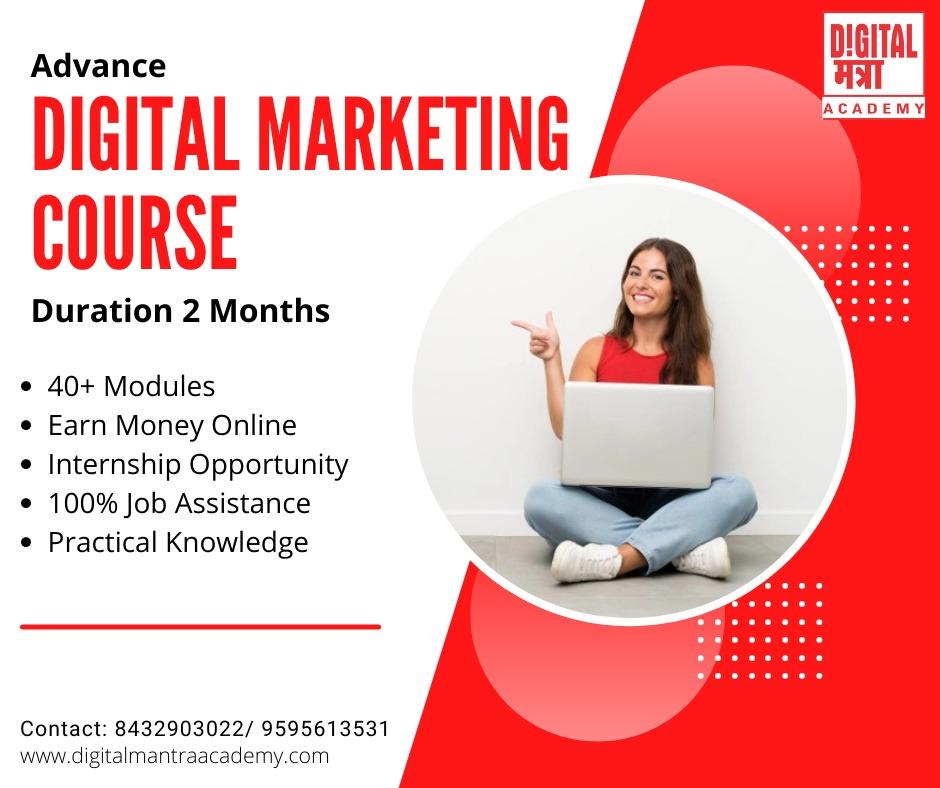 info@digitalmantraacademy.com
get free E-brochure and consulting of digital marketing
The programme is just like an MBA in Digital Marketing in India and is an amalgamation of advanced technical modules, communication skills and managerial skills. Just like an MBA would, it aims to empower students to take up managerial roles at some of the top brands across the globe.
The digitalmantraacademy curriculum board has consulted MBA mentors across leading institutes to be able to design a curriculum that captures only those industry-relevant skills that are needed by marketers and managers of today. The programme is like a Masters in Digital Marketing in India and provides a comprehensive perspective of the field along with industry-based case studies, assignments, career guidance, mentoring, and a 2-month mandatory internship all capsuled into a period of 11 months. This will enable you to become a master in Digital Marketing in India in just 11 months.
You will be expected to attend class daily and also do an internship at the same time. This will train you in both the technicalities of the field as well as give you a thorough experience of working in the industry so that by the end of the programme, you are able to take up higher job positions in leading companies.
The aim of this MBA equivalent post-graduation in Digital Marketing course is to accelerate your career by providing a holistic learning experience both inside and outside the classroom at digitalmantraacademy.
Get Internation digital marketing certification
After the 2 month you will gain particle digital marketing knowledge and certification